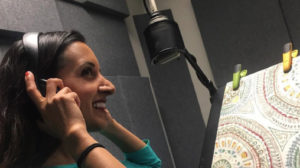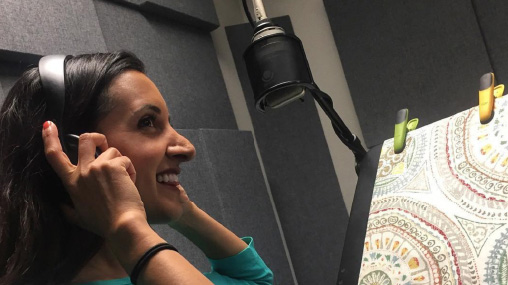 Avie is looking for help in deciding between two good options: paying off a rental property, or funding a retirement account. Which option should she go with?
Sofia's parents have been living with her for the past few years, but her job is taking her out-of-state. How should she transition her home to a rental property for her parents?
Lisa has a question about HSAs: when do you actually fund your HSA account?
Jim grew up frugally and has no qualms with this lifestyle, but his wife doesn't share his views. He's curious about how he can bring her to the frugal side, and how he can approach opening her eyes to starting a business so that she can stay at home with their kids.
Candice asks: what are your thoughts on online real estate investment crowdfunding platforms?
Kristen has a mortgage on her primary residence and a rental property. They're both at similar interest rates. Which one should she focus on paying off first?
I answer these questions in today's episode of the show. Let's dive in!
Sofia asks (at 01:29):
My parents lost their house during the financial crisis, and at the time, I was in a position to buy a property, so they came to live with me. I recently received a job offer that will take me out-of-state, and I think I need to transition my home into a rental property. I wouldn't make any money on it, as I'm just looking to help my parents out. I'm in the process of finding an accountant to talk to about this process. Do you have any insights?
Avie asks (at 12:10):
I'm 49 years old, and I paid off my primary home and have the ability to pay off my rental property in three years. My household income is approximately $80,000 and I have no consumer debt.
My issue is that I'm not maxing out my retirement fund. My employer contributes approximately $10,000/year and I have around $325,000 in the account. I stopped contributing around 4 years ago to fund my daughter's college education. She graduated debt-free.
I have around $100,000 in a high-yield savings account. Should I continue to pay off my rental property, which would take three years or less, or stop and try to max out my retirement account?
Lisa asks (at 24:58):
In a past episode, you talked about your HSA. You describe how you put the total amount of contributions into your HSA at the beginning of the year, and then transfer your HSA contributions to your TD Ameritrade account. When does that transfer take place?
Kristen asks (at 34:20):
I'm trying to figure out where to put my extra funds. I have a $100,000 mortgage on my primary residence with a 3.875 percent interest rate. I recently purchased a rental property with a mortgage of $61,000 at a 4 percent interest rate.
The rental cash flows $370 per month, and the mortgage payment is $420 per month, so I have extra money left over.
Prior to buying the rental, I had been focused on paying down my primary mortgage. Should I focus on paying off the rental instead?
Jim asks (at 38:23):
I grew up in a frugal and money-wise family, but my wife didn't. How can I get her – on her own – to want to embrace a frugal lifestyle and possibly go into business on her own so that she can stay at home with our two kids and still enjoy the lifestyle that we have right now while both of us are working?
Candice asks (at 43:49):
I'm doing a househack which pays for half of my mortgage and property taxes, and now I'm interested in true real estate investing. Aside from the buying and renovating model, what are your thoughts on real estate investment platforms like Fundrise?
Resources Mentioned:

---
Thanks to our sponsors!
Gusto
Gusto makes payroll, benefits, and HR easy for modern small businesses. In fact, 72% of customers spend less than 5 minutes to run payroll! If you sign up at gusto.com/paula, you'll receive 3 months free once you run your first payroll.
---
Skillshare
Skillshare is an online learning community with more than 30,000 classes in areas like entrepreneurship, freelancing, and technology. Take your skills to the next level so you can earn more – grab 2 months of Skillshare for free at skillshare.com/paula.
---
Freshbooks
Save time by using Freshbooks, an easy-to-use, cloud-based accounting system that takes the stress and hassle out of bookkeeping and, especially, invoicing. You can create an invoice in a few seconds, and Freshbooks' automated system will handle the rest. Visit Freshbooks.com/paula for a free 30-day trial. Please mention this show when they ask how you heard about them.