You know those flashy "real estate seminar" types, the ones who wear $10,000 wristwatches and flash cheesy Powerpoint slides of their Lamborghini at you? 🙄
Don't trust them. (I reaaaalllly hope I'm stating the obvious.)
I call them Lamborgurus, driving their Scamborghinis. They can be found lurking in the spotlight, dispensing a blend of platitudes and high-leverage, high-risk speculative strategies from the stages of big hotel chains.
They can be forgiven for being tacky. But not for destroying peoples' retirements with their shoddy 'investment' advice.
Here's the thing:
Be careful about choosing who you take advice from. This is true in any arena — health, fitness, personal finance, business, real estate, travel. Some teachers are better than others. The slick, sentient-infomercial Scamborghini types offer the most dramatic cautionary example.
But there's another reason.
Most people who teach or offer advice (on any topic) are good people — great integrity, great heart — but they're not a good fit.
There's nothing 'bad' or 'incorrect' about them; they're a great fit for someone else. But they hold a philosophy, approach, strategy and framework that's not right for you.
If you want to learn about index funds, you don't seek out a day trader.
If you want to learn about asset allocation, you don't ask the neighbor who's obsessed with penny stocks.
If you want to learn about financial independence through rental property investing, you don't seek out the mega-deal, high-leverage, speculative-style instructor.
I made a video about this. You can watch it here.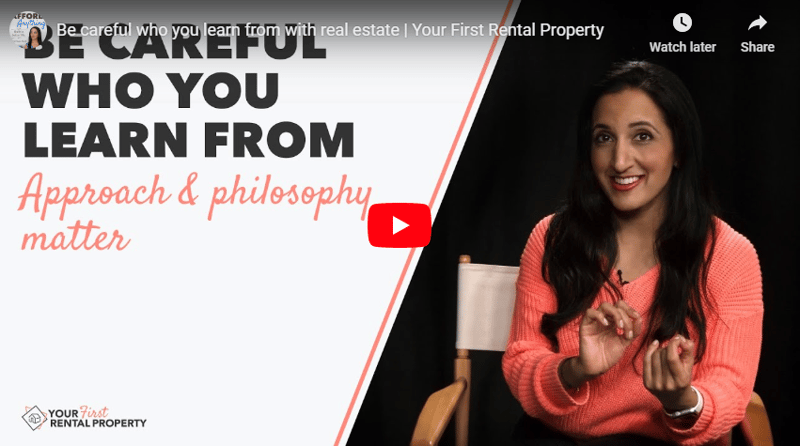 In the video, I chat about real estate investing, but the big-picture idea applies across topics — including music, art, fitness, cooking, creative writing, nutrition, stock and bond investing, and personal finance 101.
Choose your mentors wisely.
— Paula
---
Our class, Your First Rental Property, is an 11-week online training that walks you, A-thru-Z, through everything you need to know as a beginner rental property investor. Learn more here, where you can also check out stories from our students and alumni.
If you want to prepare for investing in real estate this year, join our VIP waitlist, where you'll get a 7-day sneak peek of the material inside the course.
We open enrollment twice a year – once in the spring, and once in the fall. Our students have lifetime access to the course, which includes quizzes, worksheets, spreadsheets, templates, forums, and peer support from small accountability groups.
Our students benefit from learning from our Teachers Assistants (TA's), all of whom are alumni from our course and successful real estate investors. Students can also bring their questions to me directly during our live Q&A Office Hours calls on Zoom. We will hold Office Hours twice weekly during the 11 weeks, and students and alumni are welcome for life.
---
P.S. Got questions?
"I'm an out-of-state investor." "I'm interested in Airbnb." "I'm househacking."
Cool. This video explains whether or not the course is right for you.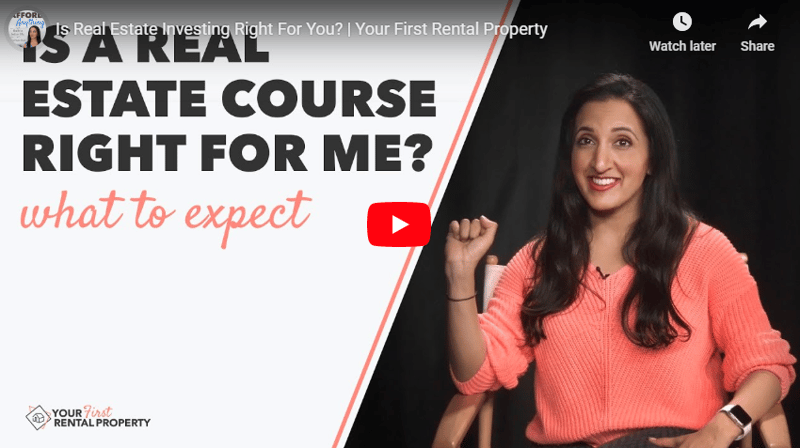 "Wait … what's inside the course, exactly?"
This video walks you through everything.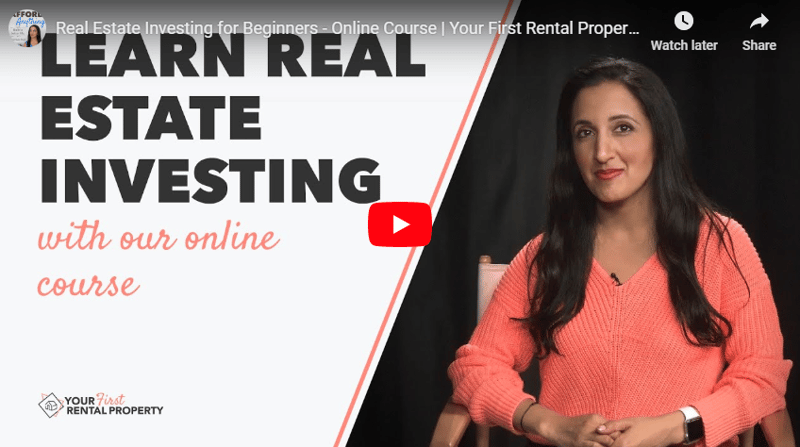 If you're interested, get more information and join our VIP waitlist here!