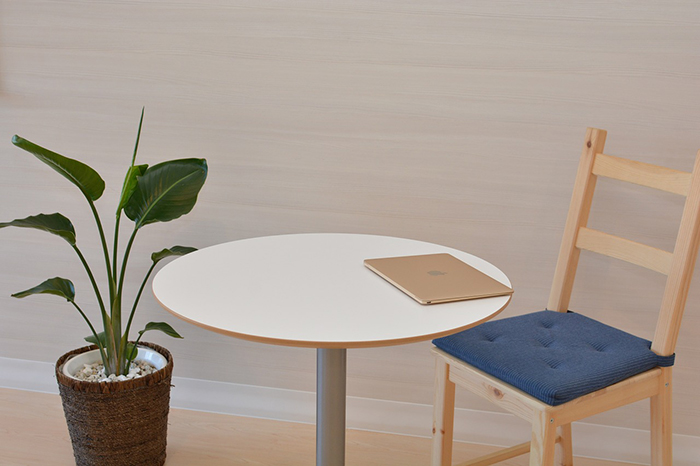 I used to be obsessed with optimizing.
I opened new checking accounts if a bank offered a $50 sign-up bonus.
I monitored gas stations near me to know where fuel was 5 cents cheaper.
I once wasted an hour to save $3.60.
Stupid, stupid, stupid.
I started making real progress once I figured out two truths:
#1: I wasn't "optimizing." I was maximizing.
— and —
#2: Simplifying is more powerful than maximizing.
Don't just take my word for it.

People who obsess over the best possible outcome are less happy — and more susceptible to 'buyer's remorse' — than people who are satisfied with outcomes that are good enough, according to a series of studies led by psychologist Barry Schwartz.
"As a decision strategy, maximizing is an overwhelming task," Schwartz says in his book The Paradox of Choice. "If you're a maximizer, every option has the potential to snare you into an endless tangle of considerations."
"Not only do maximizers overwhelm themselves … but once they've finally overcome the difficulty of choosing … they're more likely than others to feel unsatisfied with it."
Maximizing is counterproductive. The more we try, the more we self-inflict stress and overwhelm.
That's particularly true in the high-stakes world of finance:
"I can choose from 874 investment funds! I'm going to spend the next five months obsessing over these options!"
"Yay real estate! I'll wholesale. And flip. And invest in tax liens. Also buy-and-hold. Or maybe go into lease-purchases? And I'll buy office parks. And mobile homes. And apartments. And single-family. And vacation condos. Oh, and I'll invest in China. And Costa Rica. And Cleveland, Ohio. And … and … and …."
"If you stack this manufacturer's coupon on top of a store coupon, plus use this app to scan your receipts, and enter your barcode into this rewards system, you can buy that jar of spaghetti sauce for a penny!"
Stop. This is insanity.
The more energy we devote to maximizing trivialities, the more we miss big-ticket opportunities.
Simplifying doesn't mean that you should opt-out of the monetary system. It means that you:
Decide what's "good enough."
Focus there.
Ignore the rest.
For example:
Index funds are good enough. I'm not trying to beat the market; I'm satisfied with mirroring it.
Rental properties are good enough. I'm not trying to become the next Forbes Billionaire; I'm satisfied with having enough money that employment is optional.
Paying retail for a jar of spaghetti sauce is fine. I'll fork over an extra few dollars so that I don't need a spreadsheet every time I buy groceries.
This is based on one simple premise: Your brain's bandwidth is expensive.
Imagine that your brain is an internet connection. (Mine is dial-up.)
You pay for every megabyte of data. And it's expensive. You're forking over some serious $$ per megabyte.
If you paid a monthly bill for your mental energy, you wouldn't squander this bandwidth on time-wasters and minutia. You'd focus your energy only on the few things that matter most. You'd be deliberate about how you spend that bandwidth.
But here's the thing:
Your brain's bandwidth DOES cost money. But the cost isn't charged in the form of a monthly statement. The cost comes from missed opportunities, drained energy, sloppiness and inattention elsewhere.
Time is money. Money is money. And your energy is money.
It's the third corner of the triangle, or whatever silly visual analogy we want to give it (because who doesn't love visual analogies?)

Mental bandwidth is more valuable than time. We have 24 hours in a day, but we have only 5 – 10 hours of sharp thinking before our brains dissolve into a puddly mess.
That's why every shred of productivity advice says that we should tackle our most important work first.
That's why we're told never to make crucial decisions at night.
That's why clarity comes after a good night's sleep.
When we're tired, we zombie out in front of a TV screen, mindlessly surf online, or heck, just stare vacantly out the window while building paperclip chain at our desk. Why? Our minds need time to recover. We can't spend too many hours "in the zone."
We can only focus for a few hours a day. Spend those hours on the tasks that matter. The more time we waste on trivialities, the more we hold ourselves back.
Step #1: Just DON'T Do It.
You might be thinking:
"Sounds good in theory. How do I simplify?"
Simplifying comes from the things you DON'T do:
Don't open a bunch of bank accounts to get sign-up bonuses.
Don't waste time hunting for excessive coupons and deals.
Don't try to beat the market.
Don't jump from "hot tip" to "hot tip."
Don't start a dozen money-making tactics and complete none. Commit to a niche.
I'm a real estate investor, but I focus exclusively on residential rental properties. I'd rather focus on one niche, become excellent at it, and move on with my life.
I make money online, but I'm not bouncing around on a tactical pogo-stick: "I'll sell stuff on Amazon! Start an Etsy store! Design websites!" I focus on one tiny corner of the Internet — Afford Anything — and I ignore the rest. Am I missing the opportunity to flip domains and invest in Bitcoin? I guess. Do I care? No.
Step #2: Map Your Money
Next, it's time to unravel any past complexity.
To find this, map your cash flow.
Most people have a handful of bank accounts (especially if you moved, got married, got caught up in an account-opening-bonus craze, etc.). You might have a handful of credit cards. And brokerage accounts. And if you've switched jobs, you might have multiple retirement accounts.
Which accounts feeds into what?
In a perfect world, your money map would look something like this:
But who is that perfect??
Mine looks more like this:
Just kidding. Almost.
I read about money mapping on WalletHacks a few months ago and promptly drew my own chart. It looks approximately like this:
Visualizing this cash flow (er, cash stuckness) is eye-opening. I realized I've unnecessarily complicated my finances.
See the redundancies? See all those unnecessary accounts? Stab them with a giant red "X."
I'm still in the process of eliminating. But my hope is that I can get the chart to look like this:
Aaaannnddd … that's it!
Un-complicate your current systems.
Say "no" to anything that's not worth the effort.
Focus only on a few essential moves. Ignore the noise.
And then move forward with your one amazing life.