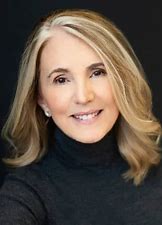 International best-selling author and leadership speaker, Julie Winkle Giulioni, talks through a multidimensional career framework that features eight dimensions of career development.
She spells out how to apply the dimensions of contribution, competence, connection, confidence, challenge, contentment, choice and climb to different parts of your professional life, whether that's assessing your current job, navigating a conversation with your superior or setting yourself up for the next progression.
In this episode, we cover:
01:15: Introducing the topic of optimizing engagement at work
05:02: The "Why" behind the Great Resignation
07:28: How to feel like you're making a true contribution
14:01: The need to increase competence for growth
16:03: Solving for boredom with your superior
23:16: Forging connections in the era of remote work
32:18: Enhancing confidence and imposter syndrome
38:36: Appreciating the role of contentment in the workplace
39:18: The dimensions of choice and climb
Enjoy!


---
Thanks to our sponsors!
Policygenius
Go to policygenius.com for free quotes and comparisons across more than 30 insurers. It only takes a few minutes to get started, and Policygenius could save you 50% or more on life insurance.
---
Indeed
Sign up for Indeed now and get a $75 credit toward your first sponsored job. Visit indeed.com/paula to learn more.
---
Ka'Chava
Ka'Chava's mission is to bring together the world's best superfoods into a single, ready to go meal to help busy people stay healthy on-the-go. Go to Ka'Chava.com/afford to get 10% OFF your order.
---
OUAI
Created by celebrity hairstylist Jen Atkin, OUAI's hair care, body, and fragrance products are cruelty-, sulfate-, and paraben-free. Their vegan Thick & Full Supplements and Scalp Serum are a complete solution for promoting the appearance of thicker, fuller, healthier hair. Go to theouai.com and use code "PAULA" to get 15% off your entire purchase.