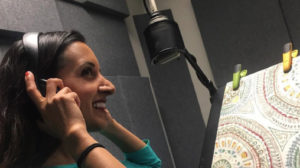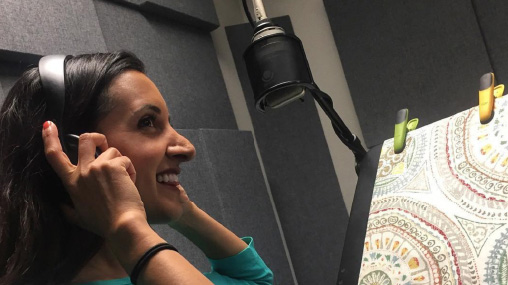 Imagine that you're going to take a 6-month to 9-month mini-retirement. How should you plan? What should you do? Sure, you'll need to have enough savings to cover your expenses. You might want to find some part-time work. You may need to sell off a few investment. And of course, you'll need to think about health insurance.
But what else should you consider? And how will your first taste of voluntary unemployment impact your mental and emotional health?
Former financial planner Joe Saul-Sehy and I discuss this in today's podcast episode.
We also answer a question from a New York-based father of two who's trying to choose a health insurance plan.
We talk to a woman who wants to roll her six-figure SEP-IRA balance into a Roth IRA account.
We answer a question from a listener who's moving back to Amsterdam with his wife and two children, and is wondering what to do with his 401k in the U.S.
And we answer a question from a man who's wondering if he should invest in a taxable brokerage account, rather than focusing on so many tax-advantaged retirement accounts, so that he can more easily access this money before he turns 59 and a half.

Here are the details:
Erin asks:
I'm turning 30 this year and I have a fair amount in my brokerage account that I plan to use for a mini-retirement of about 6 to 9 months (possibly a year). Other than planning for cost-of-living, what else should I think about before making this move?
I have some part-time streams of income I might consider, and I know that I need to switch my health insurance, but is there anything else that I'm not thinking of?
Ingrid asks:
My husband and I have made too much in the last few years to qualify for a Roth IRA, so we've contributed to a SEP IRA instead. However, we were able to contribute to a Roth this year, so I have a few questions about what to do. (This is the only year we have this opportunity – we'll be over the cap next year.)
Should we put $5,500 in the Roth? Should we roll over the $100,000 in the SEP into the Roth? Should we leave the $100,000 in the SEP IRA and pay taxes later? Or should we do a backdoor conversion when we're in a lower tax bracket and continue to add to the SEP?
If we roll it over, we'd have to come up with about $30,000 in taxes because we're in the 32% tax bracket. That seems like a lot, and we will potentially be in a lower tax bracket in retirement as we plan to live off of rental income.
Jay asks:
I live in the U.S. with my wife and two kids, but I'm thinking of moving back to Amsterdam next year.
I have a 401(k) with my current employer that has about $45,000, and RSUs of about $50,000, and I don't know what I should do with them once I move.
Should I sell them? Leave them where they are? What's the most efficient thing to do with this money?
Sam asks:
Most FI advice I've read is to make use of the tax advantaged buckets, like the Roth IRA, 457, and 403(b) that we can contribute to. However, I feel frustrated that while we have a relatively high savings rate, we won't be able to (or shouldn't) access the majority of our money until we hit 59 and a half. Is a taxable account a better vehicle for our goals?
Dane asks:
Can you review the HSA investment strategy? I have two young kids, and I'm trying to determine if this is a route that I should take, as opposed to getting a regular healthcare plan through my employer.
We tackle these five questions in today's episode. Enjoy!


---
Thanks to our sponsors!
Freshbooks
Save time by using Freshbooks, an easy-to-use, cloud-based accounting system that takes the stress and hassle out of bookkeeping and, especially, invoicing. You can create an invoice in a few seconds, and Freshbooks' automated system will handle the rest. Visit Freshbooks.com/paula for a free 30-day trial. Please mention this show when they ask how you heard about them.
---
Headspace
Headspace is your guide to health and happiness – just 10 days of Headspace has been proven t reduce stress and increase happiness. Learn the life-changing skills of meditation and mindfulness in a few minutes a day. Sign up at headspace.com/paula today for a free month trial.
---
ShipStation
ShipStation is a centralized platform where you can process shipping orders. They have shipping labels for all the top carriers, and they offer deep discounts on shipping. Try ShipStation for free for 30 days and get an additional month free if you use my promo code Paula. Click this link, then click on "heard our ad?" on the top right of the screen, and type Paula.
---
ZipRecruiter
Unlike other job sites, ZipRecruiter finds qualified candidates for you. Its powerful matching technology scans thousands of resumes to identify people with the right skills, education, and experience, and invites them to apply to your job. Try it for free: go to ziprecruiter.com/afford.